Concept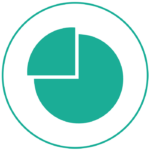 More often than not, the awarding of a large grant for an international cooperation project proves to be just as stressful as it is rewarding, as sooner or later the question of how to secure own contribution arises.
The RITA program provides opportunities for obtaining such a contribution, i.e. co-financing of a larger undertaking, as long as it is in line with the thematic and geographic areas covered by RITA.
To recap: the RITA program covers the countries of Eastern Europe, the Caucasus and Central Asia. Projects co-financed under RITA should contribute to long-term democratic, social and economic change in program states, involve sharing the Polish experience and concern the following spheres:
Social and social security issues;
Education and upbringing;
Development of entrepreneurship;
Cultural heritage;
Non-governmental sector development and support;
Local self-government development and support;
Development of independent and modern media.
Application rules
RITA grants co-financing only for actions and expenses specified in the application submitted to the main source of financing. It is not permitted to propose additional activities and costs.
Applicants are eligible only for co-financing of projects which have already received primary funding from a different source. At the stage of applying to RITA for own contribution, it is necessary to present a decision on co-financing, yet it is not required to provide a grant agreement signed with another donor nor present proof of holding monies in an account.
Calls for applications are held in a continuous manner. FED will provide responses to any inquiries concerning co-financing within six (6) weeks from the date of registering a complete application.
The dates of initiating and closing RITA co-financing should be convergent with project start and end dates as specified in the application submitted to the primary source of financing. Maximum co-financing volume amounts to PLN 40,000 (approx. USD 10,000). The primary grant should account for at least 50% of a project?s entire budget and contribution from the RITA program can be obtained for up to 30% of the project's budget.
The detailed principles governing calls for applications are specified in the extract from application rules.
Is it still possible to apply for a grant?
We examine grant applications on a continuous basis. Funds are available for projects which have been positively assessed by the Committee.
I am preparing an application to donor XYZ. Is it possible to submit an application for own contribution to you?
No, an application to RITA can be submitted only after it has been confirmed that the main donor?s decision is positive. It is enough to present the decision itself or online competition results. It is not required to present a signed agreement.
Is it possible to propose additional actions in the application submitted to you? By 'additional' we mean actions which were not listed in the application submitted to the main source of financing.
No, it is not possible. The main assumption of this path is to facilitate the financing of own contributions of well-thought-out and thoroughly planned projects.
In our case, the major part of financing was obtained by the partner, not the Polish organization. Do we still qualify for RITA?
Yes, such a solution is possible. Nevertheless, the following conditions do not cease to apply: the formal application for own contribution funding must be submitted by a Polish organization, a Polish organization must participate in the partnership from the very outset, the application submitted to RITA must concern actions which were planned to be part of the project from the very beginning.
How many applications can receive co-financing under the RITA-WW program?
There are not limitations concerning the number of applications submitted by one organization. Our objective is to support dynamic organizations fulfilling the goals set by the RITA program. The decisive factors are application quality and capacity of RITA?s budget.
What does it mean that a primary grant should account for at least 50% of a project?s entire budget?
This means that the grant obtained from the primary source of financing should account for the major part of a project's budget. RITA contribution is possible for up to 30% of the project's budget, other project costs should be covered from other grants, own contribution, in-kind and personal contributions.
Are applicants? partners also required to register in the application generator?
No, only the Polish NGO, i.e. the formal applicant, is required to create a profile in the application generator.